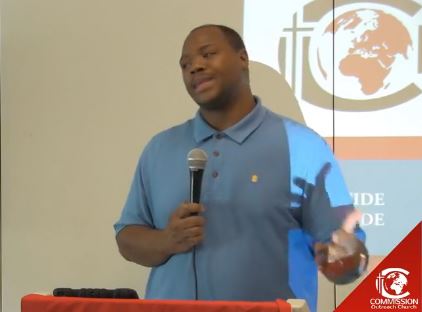 Moses Dialogues With God
As w look at this week message. We see that Moses has a dialogue with God that shows that he was fearful of the call God had on his life. The title is called "Moses Dialogue With God".  In this video Pastor, Lewis shows how God is trying to ensure Moses that he will be with him and that is able to be used by God to free his people.
Moses Dialogue With God
| | |
| --- | --- |
| Moses Excuse | God's Response |
| Who am I that I should Go? (3:11) | I will be with you. When you come out of Egypt you will see me on this mountain. (3:12) |
| What is your name, that I may tell the people who sent me (3:13) | I am who I am. Yahweh. The God of your fathers, Abraham, Isaac, and Jacob (3:14-15) |
| How would the people believe that you have sent me? (4:1) | God turns Moses rod into a serpent. Moses is instructed to pick it up from the tail. Serpent turns back into a rod.  Moses is instructed to place hand in his cloak. Han turns into the hand of a leper. God then heals Moses hand by asking him to place it back in his cloak (4:6-9) |
| I am not eloquent of speech (4:10) | God tells Moses, I am the one who made your mouth (4:11) |
| Please send someone else (4:13) | Aaron will go with you, you speak to him and he will speak to the people (4:15-16) |
What We Learn From Moses' Dialogue With God
We don't have to have everything together. We must trust God
God will be with us as we place our trust in him.
We should not compare ourselves to other people.
God made and designed us just the way that he intended us to be.
Related Messages
Please follow and like us: