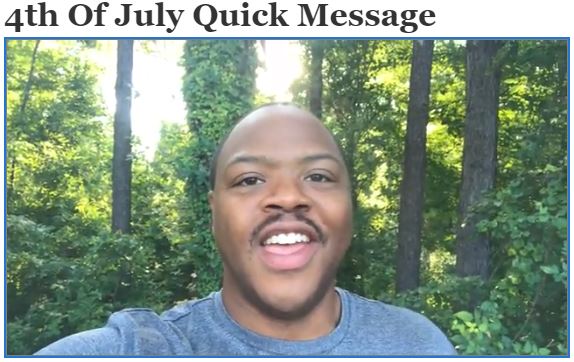 4th Of July Quick Message
As we celebrate our nation's independence, this is a day where we usually congregate and fellowship with family and friends. I pray that you enjoy this day of fun, fellowship, and relaxation and that whatever you do that you give God the glory with all of your actions and deeds. Below are some scriptures to keep in mind during this day.
Scriptures To Remember On This 4th Of July.
Colossians 3:16-17
16 Let the word of Christ dwell in you richly, teaching and admonishing one another in all wisdom, singing psalms and hymns and spiritual songs, with thankfulness in your hearts to God. 17 And whatever you do, in word or deed, do everything in the name of the Lord Jesus, giving thanks to God the Father through him.
Psalm 19:14
14) Let the words of my mouth and the meditation of my heart
    be acceptable in your sight,
    O Lord, my rock and my redeemer.